ABÉCÉDAIRES DES  GROUPES ROCK NICE 60-70-80-90-2000...
ABÉCÉDAIRES DES GROUPES ROCK des 60's -70-80-90 à 2000 et quelques… (N.B. : liste non exhaustive)
De NICE, du 06, (83) et de MONACO on retiendra comme groupes ou artistes :
Des années 60 :
LES DICKENS, Les 421 (Bernard BELLIARDO), LOUPS GAROUS, DICK RIVERS & les CHATS SAUVAGES, LES MILORDS, LES MONÉGASQUES, LES SPARKS, LES JETS, LES SCHTROUMPFS, MISFITS, The Brian's group...
Jean Pierre MASSIERA, plus de site personnel, sauf sur fb. Voir ce site en anglais :
https://saltyka.blogspot.com/2007/05/jean-pierre-massiera-frances-most.html
Côté scène musicale niçoise milieu des 70's :
PIRANHAS,CHARLIE'S DOG, DC9...
On retrouve des groupes classés progressiste comme CARPE DIEM, SHYLOCK, à CONNIVENCE. Ou WAPASSOU (lien Varois), TANGERINE… METAL / Hard Rock : KAROLINE (un album sur WEA - 1980)
De la fin des 70's pour certains, à courant 80's :
Des groupes plus rock'n'roll apparaissent comme les AMANITE (futur KAROLINE), ABJECT, ANTI-GANG, BANDITS, BASTARD WIZARD, DAN DEROME, BB BLUES, BRAMSTOCKER, CAPTAIN' ROCK, CIBLE (Var), DAISY DUCK, DARK SIDE, DÉFENSE D'AFFICHER, BOOPERS, DENTIST (futur PLAYBOYS), DUM DUM BOYS, DIXIE DRIVER, ETRANGE HISTOIRE, ENZYME, EVE FUTURE, GINO et les IDOLES, GANJA, PADLOCK, HOOLIGAN, INCONTINENT (INC), JISEFKA, JUMPIN' CADORS, LOSER, STRIDEUR, LYSANDER, MISFITS, LOBOTOM CAST, LYSANDER, MISTRAL, MÉNAGE à 3, MODESTY BLAISE, MOKO, MARIE MÖÖR, NIGHTHAWKS, PARASOL, PLAYBOYS, POINT DE CHUTE, SPHINX, RIVE GÖCHE, THE SKULLS, HOOLIGAN, ZONE 5, SOUS SOL, ENZYME, EVE FUTURE, VENTRE, SOUS SOL, APOLOSSA, NIGHTHAWKS, RIVIERA BOYS, JET, RANCOEUR, RÉCIDIVE, RICHARD BLUES GANG, OCB, HOT LINE, DIRTY SIDE, STALLION KILL, PLEIN SUD, MESSE ROUGE (ex BARON ROUGE), FORCE 4, MIDNIGHT ROMANCE, GRAAL, ALTUMA, TORPEDO...
Les OC et Nissart : MAURIS, JEAN LUC SAUVAIGO et l'ONTARIO BLUES BANDA, TESTA PELADA... à NUX VOMICA, COUROU DE BERRA... Plus tard Les LASCARS, PAURES NAUTRES, Lo Cepon... BARBA ONTARIO. Dédé TRUQUI !
Il est vrai aussi que les musiciens de jazz à Nice sont nombreux : BARNEY WILEN, LES CECCARELLI, JEAN-MARC JAFET, RICHARD GALLIANO...
En Rock Prog ' : EDHELS de Monaco (MARC CECCOTTI), STEP AHEAD de Nice.
En 1988, pour le Petit futé, je cite en 10 pages ces groupes :
ACE, ALCOOTEST, ANNE VIVIEN, BANDITS, BODY BODY, BLUES GANG RICHARD, BB DOC ET LES MARTENS, CONNIVENCE, CRAZY TEDS, CROSS SECTION, DÉFENSE D'AFFICHER, DAYNIGHT, DOUBLE MIX, DUM DUM BOYS, EDHELLS, FRISCO KISSES, MASCULIN PLURIEL, MODESTY BLAISE, LES MOUCHES, NEW ROSE, PLAYBOYS, PLEIN SUD, POINT DE CHUTE, PULSION, PRINCE KING & TRAFFIC JAM, PYCHO CANDY, RANCOEUR, LES RÔDEURS, U-BAHN, Les SIRÈNES, TRAFIC, ULTIMA DANCE, WILLIE AND THE LIGHTNINGS.
Avec Z éditions il sort le Guide de Nice (1989), Idem 10 pages sur ces groupes locaux :
ACTE 1, AGENT ORANGE, AGRESSOR, LES ARAIGNÉES, CANIBAL'S GROUP, CONNIVENCE, DIRTY RATS RAPPERS, DIRTY SIDE, DIVA GARÇONS, DIRTY IRISH and THE NIGGERS, DIX DE DER, DOCTOR ROCK, DORIAN GREY, DUM DUM BOYS, EXIL, FLYING TORTILLAS, JACKO ET LES BARBARES, JOY, K2R, LAURA MARS CONNEXION, CHRISTINE LIDON, MADISON, N.A.S (avec Tuck Certano, JL Sauvaigo, Glaudi Nesci...), NICK PRISU, O.C.B, ODYSSÉE, PEINTURE FRAICHE, LES PETITS RIEN, LES PLAYBOYS, PLEIN SUD, PRICE KING, PSYCHO CANDY, 40°, RICHARD BLUES GANG, SANGRIA ET SES BOUTS DE FRUITS, LES SIRÈNES, SUNRISE, SYMPOSIUM, LES TEDS, TESTA PELADA, VINCE ROGERS, WILLIE AND THE LIGHTNINGS, à WITCHES avec Ziggy (ex U-BAHN).
Dans la revue ALIAS, n°4 (nov/déc 1990) en une page je cite avec des commentaires :
AGRESSOR, ALX, ANYONE FOR TEA, AMETHYS, CONNIVENCE, CT PACK, DEUXIÈME AUBE, DIRTY RATS RAPPERS, DIRTY SIDE, DUM DUM BOYS, EXIL, FLYING TORTILLAS, FOUR BEES FOR CHRIST, FRAGMENT, HASARD, JERRY CORNELIUS, LAURA MARS, MÉNAGE à 3, MORGAN DE MORT SANG, MUSIQUE IMAGINOGENE, NICK PRISU, NIGHT CLUBBERS, PHILHARMONIE, LES PLAYBOYS, RICHARD BLUES GANG, STRUTTERS, LES TEDS, THE COLD BREAKERS, TIME BETWEEN.
On a eu aussi DORIAN GREY, LES BALEINES, MESSES ROUGES, PRONCTOPHANTASMIC, ORIENTAL FREQUENCE...
Et ils suivront des années 90's.… à (presque) nos jours :
ANTIOPE, AFTER LUNE, BB BLUES, BUG, TWO DAYS, DARKNESS, STYCKY FINGERS, WORKING HAT, EDDY RAY COOPER, THE BRATCHMEN, 3 STEPS 2, BIG BUBBLE, WILD ONE, CORPUS DELICTI, DAZZLE & DELIGHT, CURL, PRÉPARATION H, SEVENTEEN, SMITH TUTTLE, JERRY CORNELIUS, OBAG, ASTÉRIX AU PAYS DU BLUES, MÉDUSA, G-ZER, EMPTY BOTTLES, NO SMOKING, DRUNK AGAIN, AMADEUS TAPPIOKA, EMMA PILS, SMELLY SOCKS, PAALMER, THE V-CIOUS, GILLES CHOIR et NEX STATION, INSIDE, THE STRING SUCKERS, LES MÉDUSES, COOL ET SANS REPROCHE, KRAGENS, DANDY SKA, VEINE, BABYCLONE BAND, ÉRIC LE ROUGE ET PRINCESSE DE NUIT, SOLID STATE, CHILDREN OF INVENTION, DOCTEUR BRAIN, NOON XOXO, LES INSTANTS, LES Z'ERBEUTES, YANG, LES SQUATTERS, PAURES NAUTRES, LO MAGO D'EN CASTEU, LES FILS DU MÉKONG, MY DIET PILL, STELLA PEEL, TOXXIC TOYZ, BB BLUES, RICHARD BLUES GANG, INTRAVAGANCIA, CHINASKI, THE IDIOTS, QUADRICOLOR, PASCAL MONO, Hyphen Hyphen, FOX, THE RUNNING BIRDS, FIVE TO ONE, ELECTRIC MORMONS, DINO FARFISA & THE FUZZ, MAUPITY, BIZARRE COOKING ACCIDENT, M83, KUTA, MEDI (MEHDI PARISOT), MISS AMERICA, THE DOLLS, OCBrothers, Miss Dey & the residents, PRESS GANG METROPOL, LES GRANDES GUEULES, NON ! THE ZEMBLAS, NouX (Benjamin LAPLACE), DULLBOY, LA BANDA A CANA, LES REMENTAS, SNOOZETONES (avec FIFI de HIT IMPORT), LES BLONDES (avec Christine LIDON), LONE REDNECK, THE LOW BUDGET MEN, FREE MEN, YUZU, NASRA AFROBEAT, CAROLE CRIMI KA GROOVE BAND, MARE MIRROR CLUB, KAOTIK 747, MARE IMBRIUM, XYZ, NON ! SPIRAL PARK, FUNK SOUL BAND, SANDRINE DESTEFANIS, Les Voix de Gaïa, Bchaib, Emmaes, Uneecs, Nyounai sauneg, Nico serve, SUNRUCORD BILLIE RAY, TEXAS FOUR, NO LIMIT, THE SKALIPSOULS, NOWHERE BOY, SYNA AWEL, patrick grieco, benoit et la lunE, LOU BARBALUCOU, cœur DE CHIEN, THE AVENER, LADY KILLERS, WARMBABIES, CRABEATERS, FEDERICA MEREU & GIAN BIMA / FEDU & THE RISING SOUND, THE THINLINES, ZINE TROBAIRITZ, NOEL DELFIN ET BARBALUCOU, MIMI eliante, DISTRICT, LES TIKIS, LES BEATNIKS, DEXTER MOJO, MERAKHAAZAN, ARSENE OBSCENE, THE KA BLUE DEVILS, SUN RECORD BAND / BILLIE RAY, SPOON, MELODIE ROSE, NINE SKIES, FREE MEN, BAZ GANG, GRAYSSOKER, VERCORS (ex « MAUPITY »), kind of crash, NOVELTY, POTAR, ASTROLAB, AUDREY MARLOW...
Le groupe KRISS DARKXSIDE (DXS) avec Ziggy (ex chanteuse d'U-Bahn), basée à Paname.
Toujours en activité depuis près de 30 ans (et plus aussi, chut) : AGRESSOR, Dédé TRUQUI, LO CEPON, LA CIAMADA NISSARDA, DIES GO UNIT, LES PLAYBOYS, DUM DUM BOYS, NUX VOMICA, OCBROTHERS (ex OCB), RICHARD BLUES GANG, EDDY RAY COOPER, COUROU DE BERRA, ÉRIC LE ROUGE ET PRINCESSE DE NUIT, BB BLUES, SUNRISE, PASCAL MONO, PROFESSEUR (DOCTEUR) JOSEPH, DADY MIMBO, Benjamin LAPLACE (NouX !), CHRISTINE LIDON, Philippe Paradis, BERNARD ROS, JEAN LOUIS CHINASKI, VINCE ROGERS, Jean-Félix Lalanne, PRICE KING, JL SAUVAIGO...
Du jazz, et jazz rock, avec : François ARNAUD, JEAN MARC JAFET, ANDRE CECCARELLI, MARC GUILLERMONT, JEAN MARC BACCARINI, STEPHANE BERTRAND, DENIA RIDLEY, CLAUDIO CITARELLA, SOUSEPTION, Philippe SAISSE, RICHARD GALLIANO, BUNNY BRUNEL, JEAN-LUC DANA, FREDERIC D'OELSNITZ, PIERRE MARCUS, ROCCASSERA QUARTET, PHILIPPE VILLA TRIO, MARC PEILLON (hommage à cet artiste disparu ce printemps 2020), ERIC SEMPE, LINUS OLSSON…
Reformation des groupes : ACE (depuis 2015-2018...), SHYLOCK (depuis 2012...), DENTIST, MOKO, KAROLINE (en 2017), PREPARATION H, DIES IRAE, CARPE DIEM (depuis 2015, un très bon album « Circonvolutions »)…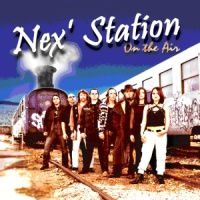 Merci à ceux qui m'ont contacté depuis...

juillet 2020
JL
Pour être informé des derniers articles, inscrivez vous :
Olive de Nice 15/07/2015 20:29